STORE HOURS AND OPERATION INFORMATION
As of 6/15/2020, we are proud to say that the ShowerMan Showroom is officially open for browsing and overall business. With that said, we are now fully operational, as we continue our regular estimation and installation scheduling procedures. If you feel a showroom visit is not in your near future…be sure to check out our Virtual Showroom, Installation Gallery, and our Handles and Hardware areas in order to keep your ideas and projects rolling.
NEED A QUOTE? EAGER TO GET YOUR BATHROOM COMPLETED? WE UNDERSTAND.
Our team remains available by phone (732-303-9044) and email ([email protected]) to continue to provide help, information, quotes, proposals, and continue to provide customers an overall shower door education about their custom shower door glass, hardware, and other special options & offerings. If you are interested in working with ShowerMan, fill out our inquiry form, and we will be able to serve you as soon as
SOCIAL DISTANCING­ GOES BEYOND CURRENT EVENTS
Even though we have opened our doors to the public, ShowerMan and its staff will be dedicated to the practice of social distancing in order to remain corporately and socially responsible. Being that ShowerMan represents cleanliness, wholesomeness, health and hygiene, its only right that we lead the way!
---
The Adventures of ShowerMan: Clean is cool! (Now more than ever!)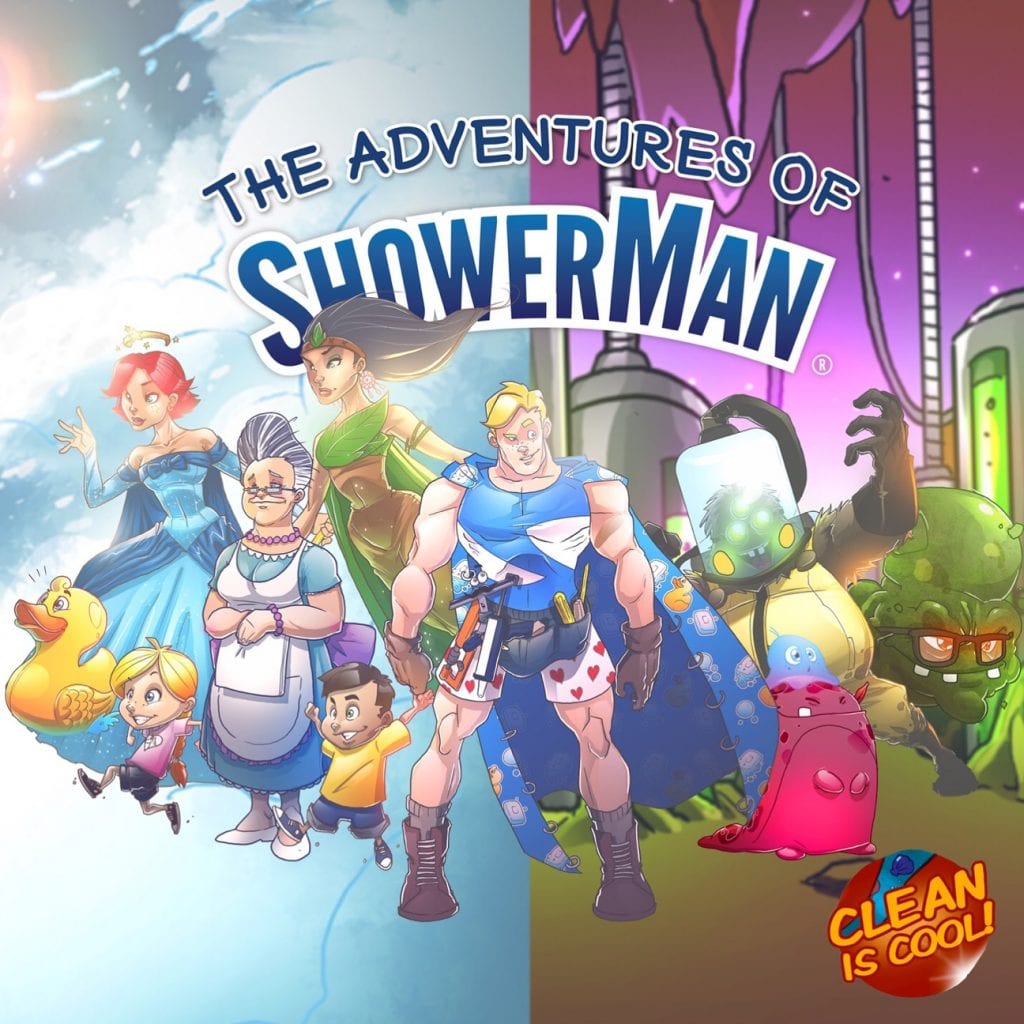 In this time of uncertainty, the ShowerMan team would like to provide some positivity and wholesome content for our returning and potential customers (and, of course, their kids).
With the "Stay-at-Home" order in place, all parents are home with their children. This is a perfect time to instill proper moral standards and create good habits. Our ShowerMan character represents All that's clean in the world for children. With ShowerMan being a family business and all, we understand what it takes to balance it all out. Visit TheAdventuresOfShowerMan.com or watch the short animation below to learn more about ShowerMan and his mission!