Truly Frameless Shower Doors
Tired of your typical bathroom and shower? Ready to renovate and don't want to hide your beautiful new ceramic tiles and shower head? Stop letting the same-old, same-old designs hold your bathroom back from reaching its full potential.
Let ShowerMan help by designing and installing your very own custom Frameless Shower Doors!
What are Frameless Shower Enclosures?
Truly Frameless Shower Enclosures are exactly that—frameless. There is no molding or framing, creating an airy, open feel and completing the spa-like oasis you crave. Even better, there are no tracks or channels like framed shower enclosures where soap scum and bacteria can grow.
With no frames or molding to hide blemishes and mistakes, workmanship becomes even more crucial to the overall look and feel because it can be seen from all angles. Our designers and installers have zero to 1/8" tolerance, which means that we have to be nearly perfect in our measurements and during installation. And, we stand behind our work by offering an industry-leading 15-Year Warranty.
Get the most out of your
FRAMELESS
SHOWER DOORS
Sign up for our newsletter by entering your information below.
"*" indicates required fields
Benefits of Frameless Shower Doors by ShowerMan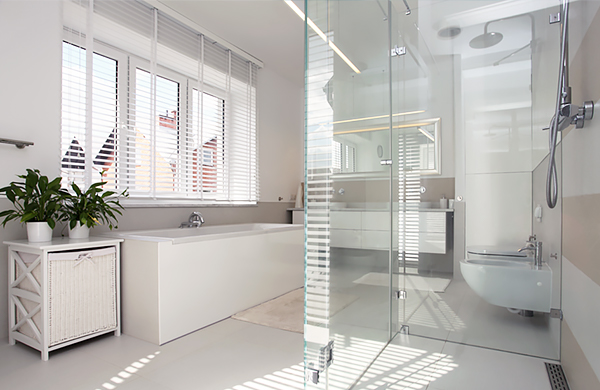 Open, Spacious Feel
Bulky, framed shower doors create eyesores, prohibiting light to flow evenly throughout your bathroom. By upgrading to Frameless Shower Doors by ShowerMan, there are no limits to your picture-perfect view.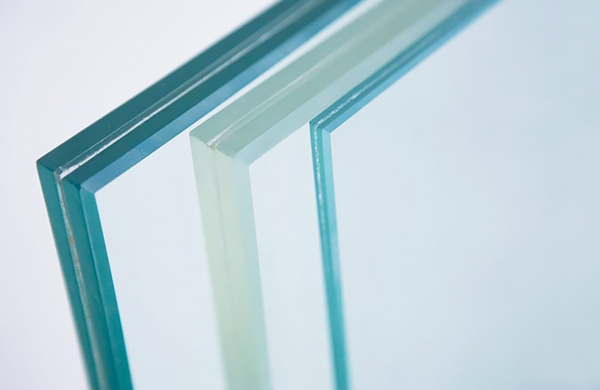 Thicker Glass
Because Frameless Shower Doors and fixed panels have no metal structure, the glass has to be thicker than normal to provide stability, strength, and longevity.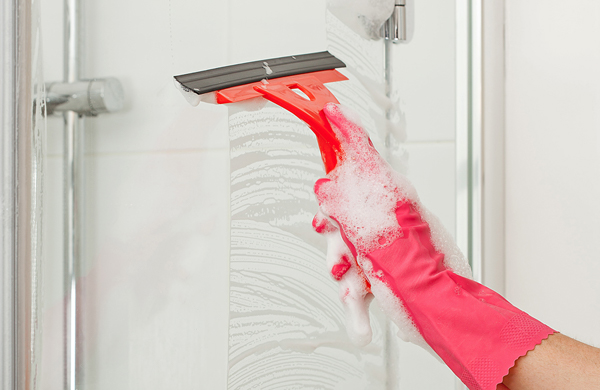 Easy to Maintain
A solid sheet of glass has no framing to collect mold or allow for a buildup of soap scum. By following our easy cleaning tips, your Frameless Shower Doors will sparkle for years to come.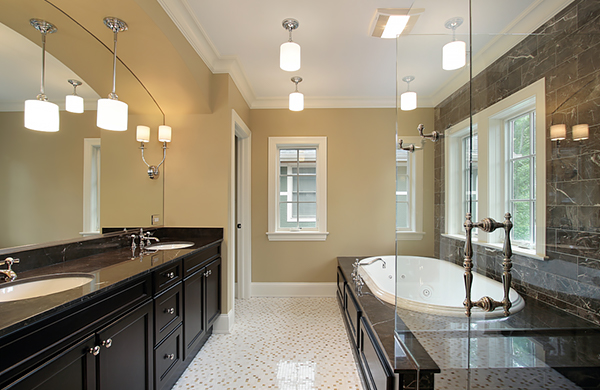 Enhances Other Renovations
After spending all that time and investing all that money on your new ceramic tiles, shower head, and fixtures, why hide them behind typical framed shower doors or a mass-produced shower curtain? Let ShowerMan install your custom Frameless Shower Doors that will complete and enhance your bathroom's transformation.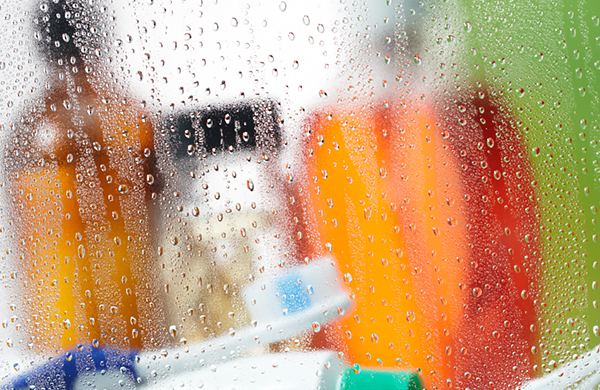 ShowerGuard
ShowerGuard's Protective Coating adds an extra layer of protection for your glass, filling in naturally occurring peaks and valleys. Using their patented ion-technology beam, ShowerGuard shields against harmful dirt, soap, and hard water buildup that creates a dull, dirty appearance on your glass surface.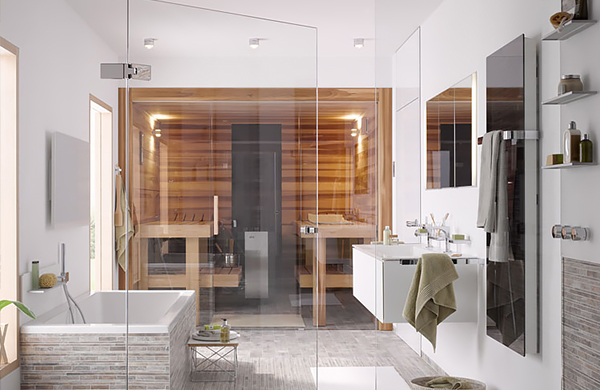 Low-Iron Ultra Clear Glass
With less than 10% of the iron present in regular glass, Low-Iron Ultra Clear Glass provides stunning clarity and brilliance. By allowing 91% of light to transmit through (as opposed to only 83% of regular glass), your Frameless Glass Doors with Low-Iron Ultra Clear Glass will provide crystal clear views of your bathroom and shower.
Styling Options
ShowerMan can custom design your Frameless Shower Doors to fit your every need. With 40 years of excellence, and an unprecedented 15 Year Warranty, ShowerMan exemplifies our dependability with every project. Some of our design options include:
Frameless Shower Doors used to only be for the very wealthy. But now, every homeowner can afford to add this sleek, luxurious look to complete their bathroom's transformation from the typical to the extraordinary. In fact, after investing all that money on your bathroom's renovation, can you afford not to?
Visit us today!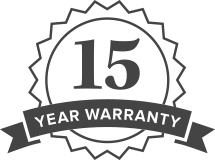 GIVING YOU PEACE OF MIND FOR OVER 15 YEARS
Our 15-year warranty on all frameless glass door products is unmatched by any of our competitors. Come to ShowerMan and see why our service is the best around.
Learn More About Our Warranty