Kinetic Sliding Doors
If you are looking for a modern feel to a sliding glass door when transforming your bathroom, the Kinetic Sliding Door option may be for you. The Kinetic Sliding Door works similarly to a barn door, with rolling wheels along the top of a Fixed Panel, and the door sliding along the visible sliding mechanism. The door and fixed panel can be on either side, and the enclosure can still be completely frameless, adding a modern and classy touch to your bathroom.
All of ShowerMan's designs offer a completion to your bathroom's transformation, creating an open, spacious feel. Our Frameless Glass Doors seem to hang by magic, enhancing the spa-like oasis you've dreamt about. Low-Iron Ultra Clear Glass is an option that is a definite enhancement to the beauty of your Shower Door. In addition, ShowerGuard Protective Coating can be applied to Guardian ultra-clear tempered glass to make it that much easier to maintain and protect it from well water.
Want your own luxurious shower doors?
Request a quote today and let ShowerMan transform your shower or bathtub.
"*" indicates required fields
If you have any questions, or want to schedule an appointment, request a quote or call ShowerMan at 732-303-9044.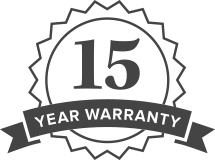 GIVING YOU PEACE OF MIND FOR OVER 15 YEARS
Our 15-year warranty on all frameless glass door products is unmatched by any of our competitors. Come to ShowerMan and see why our service is the best around.
Learn More About Our Warranty
Get the most out of your
FRAMELESS
SHOWER DOORS
Sign up for our newsletter by entering your information below.
"*" indicates required fields