Additional Glass Services
Mirrors
Mirrors do more than show you how you look. They're an important element of bathroom design that can completely alter the look and feel of your bathroom. By adding well-placed, custom-designed mirrors in the specific size and shape that you need, ShowerMan can add that extra layer to your bathroom's design. After, not only will the mirrors show you how good you look, but also improve the way your bathroom looks.
Tabletops
Though other furniture trends come and go with changing times, glass tabletops have stood the test of time with elegance and charm. A glass tabletop is a great way to refresh aging pieces and to protect furniture from scratches and other damage. In the past, ShowerMan has ventured outside the bathroom to provide the glass options you need.
Shelving
As important as Frameless Glass Shower Doors are to your bathroom, more and more people are installing glass shelves in their bathrooms for many of the same reasons. They allow light to transmit through and bounce off mirrors, providing more spectacular views of your bathroom. And, just like tabletops, ShowerMan can custom-design glass shelves for the rest of your home as well.
Get the most out of your
FRAMELESS
SHOWER DOORS
Sign up for our newsletter by entering your information below.
"*" indicates required fields
Visit us today!
If you're in Monmouth, Middlesex, or Ocean counties, and are looking for more than simply Frameless Shower Enclosures, call ShowerMan today at 732-303-9044 to schedule an appointment.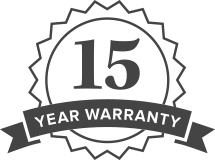 GIVING YOU PEACE OF MIND FOR OVER 15 YEARS
Our 15-year warranty on all frameless glass door products is unmatched by any of our competitors. Come to ShowerMan and see why our service is the best around.
Learn More About Our Warranty