Double Doors and Sliding Doors
The design options for using Double Doors in your bathroom are just as countless as they are for Single Doors. Double Door designs can include any number of Fixed Panels and Side Returns, and those panels can be cut with or without buttresses to account for any knee walls or shower benches.
Another option is to use Sliding Doors, especially if your bathroom provides no room for swinging doors. ShowerMan's Sliding Doors are a more modern approach, and use less tracks than traditional sliding doors, which makes them easier to clean and to maintain. At ShowerMan, our goal is to design and install the perfect Frameless Shower Enclosure to meet your bathroom's layout and your personal preferences.
Enhance Your Bathroom
All of ShowerMan's designs offer a completion to your bathroom's transformation, creating an open, spacious feel. Our Frameless Glass Doors seem to hang by magic, enhancing the spa-like oasis you've dreamt about.
Low-Iron Ultra Clear Glass is an option that is a definite enhancement to the beauty of your Shower Door. In addition, ShowerGuard Protective Coating can be applied to Guardian ultra-clear tempered glass to make it that much easier to maintain and protect it from well water.
Want your own luxurious shower doors?
Request a quote today and let ShowerMan transform your shower or bathtub.
"*" indicates required fields
Styling Options
Doors can swing or slide
Can incorporate any number of Fixed Panels and Side Returns
Sliding Doors have fewer grooves than traditional sliding doors, making them easier to clean
Sleek design, easy installation, and smooth operation
Choice of finish, etching, and color on Hardware
Custom-designed based on your bathroom's layout and your personal preferences
If you have any questions, or want to schedule an appointment, request a quote or call ShowerMan at 732-303-9044.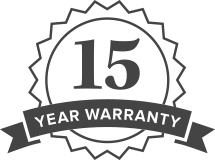 GIVING YOU PEACE OF MIND FOR OVER 15 YEARS
Our 15-year warranty on all frameless glass door products is unmatched by any of our competitors. Come to ShowerMan and see why our service is the best around.
Learn More About Our Warranty
"I was shopping around for frameless shower doors and was shocked at the price. Everywhere I went was the same price. So I wasnt sure who was the best... I went online and came across Showerman. Loved their website so I figured I'd give them a shout. Very friendly people answering the phone and a great team on the road... I would recommend them to anyone looking for a quality job at a fair price. " - John Doe
"I recently, had my shower door replaced by Showerman and have nothing but great things to say about my experience from start to finish. Mark was very professional... he offered a solution that exceeded my expectations. His installation crew were professional, neat, and on time. I will definitely recommend and keep on using Showerman." - Celia Molfetta
"From the moment I stepped into their showroom, I was amazed. They get it. I knew that this was a top shelf company. I keep seeing their billboards, which kept reminding me of this project that we kept putting off. My wife and I told our saleswoman what our intentions were for our master bathroom remodel... our dream became a reality. We credit our happiness to ShowerMan and their team." - Glenn and Laura Scher
View All Testimonials