ShowerMan has been designing and installing Frameless Shower Enclosures since the design began spreading in the 1990s. When other companies shied away from this emerging market, we embraced the movement. Now, our company is recognized throughout New Jersey, and our experience and excellence shows in each and every project we do.
But design and installation will only take a business so far. Customer service is a term thrown around loosely, but being flexible to each individual customer's needs is what separates a good company from a great company. That flexibility and constant concern of customer service is why we have won Angie List's Super Service Award (given to the Top 5% of businesses in a certain field and location based on customer reviews) every year 2014 and 2015.
As the owner, I would like to express my gratitude for Tara, Cliff, and the rest of the ShowerMan team. Their professionalism, workmanship, and attentiveness are what makes this company great and provides you, the customer, with the best possible experience. ShowerMan would not have had the success it has, or have won the awards it has, without their dedication to ensuring each and every customer is treated with the utmost respect and courtesy. By having such intelligent and diligent people on our staff, they allow ShowerMan to pass the rewards onto you, our customer.
The fact that you are on our site, reading this letter, lets us know that you are in the market for a Frameless Shower Door, and are at least considering us. We recognize that you have many options and we certainly would like the opportunity to be your Frameless Shower Door Company.
Thank you,
—Mark Balaban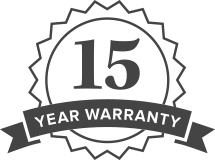 GIVING YOU PEACE OF MIND FOR OVER 15 YEARS
Our 15-year warranty on all frameless glass door products is unmatched by any of our competitors. Come to ShowerMan and see why our service is the best around.
---
Learn More About Our Warranty