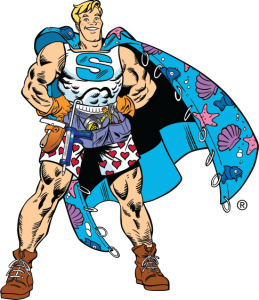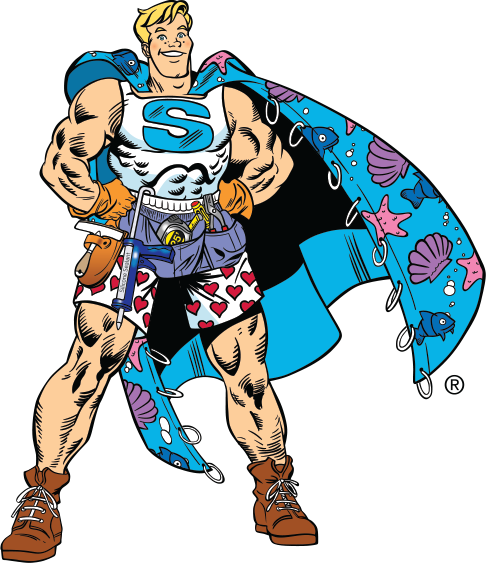 My son Justin and I were walking along the Wildwood boardwalk in 2004. Justin was about nine years old and listening to me explain my marketing dilemma: customers didn't know about all the bathroom solutions my company offered and I didn't know how to share it with them easily and effectively.
As we walked along the boardwalk, I kept wondering aloud how to solve my problem, when Justin tugged on my bathing suit. "Dad! Dad! I got it!"
I smiled and said, "What's that?"
Then, right in the middle of the boardwalk, Justin flexed his five-year-old muscles and said, "You can be ShowerMan! Aarrgh!"
The ShowerMan logo represents my alter ego and deserves credit for much of the company's success. The cartoon logo stands for all that is good and clean and embodies the approachability of the ShowerMan team. We always want customers to know the workmanship that the company provides, while also remaining flexible to each individual customer's needs.
There is a difference between being the best and being good. It's nice to be the best at what you do, but being good stands for something much deeper. It stands for honesty, dependability, and treating people with friendliness and respect at all times. These are the character traits the ShowerMan represents, and it is also what the ShowerMan team stands for every day.
We look forward to working with you to transform your bathroom.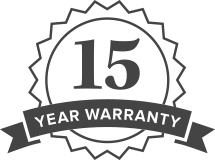 GIVING YOU PEACE OF MIND FOR OVER 15 YEARS
Our 15-year warranty on all frameless glass door products is unmatched by any of our competitors. Come to ShowerMan and see why our service is the best around.
---
Learn More About Our Warranty